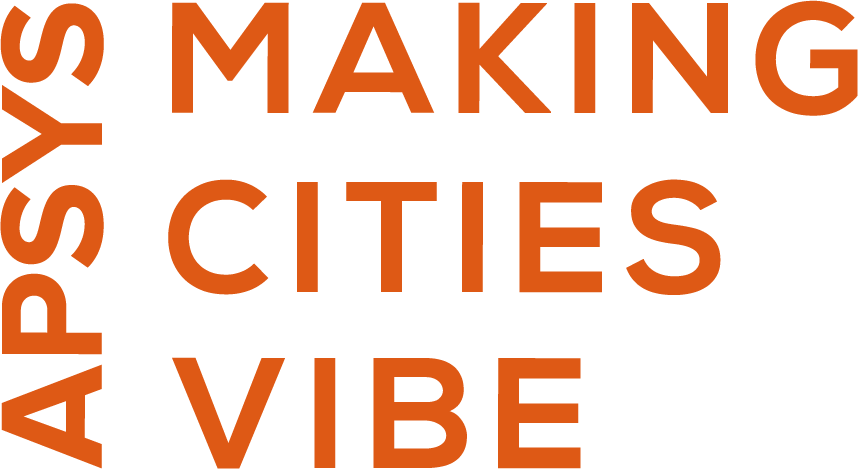 APSYS Poland
APSYS is one of the leading operators in the commercial real estate industry in Poland and France. The company carries out activities in the segment of commercial real estate, mixed-use projects, residential investments and in the area of ​​office space management. The company was founded in 1996 and operates as an investor, developer, rental agent, project manager and property manager.
All projects are implemented in accordance with the idea of ​​"Making cities vibe" – reviving urban space, creating unique experiences and caring for sustainable urban development. Apsys Polska combines professionalism with respect for the tradition, history of the place, its surroundings and social and environmental responsibility. Taking into account the specificity of a given location, it creates innovative "tailor-made" projects, in harmony with the city and the needs of its inhabitants, taking into account the specificity of a given place, the social context and the natural environment.
Thanks to many years of experience and specialist knowledge, all activities, regardless of the size and location of individual properties, are tailored to the client's needs.
The company's largest investments include Manufaktura in Łódź and Posnania in Poznań. APSYS Polska currently manages over 1,000,000 sq m. GLA in 23 commercial facilities located in 18 largest cities in the country, the Arkada Business Park office building in Bydgoszcz and the React office complex located in the center of Łódź. Apsys also runs a housing investment – Solea Mieszkania at Wyścigach in Warsaw's Mokotów district.
More information: www.apsysgroup.com
Apsys Polska SA, with its registered office in Warsaw (postal code: 00-133), Aleja Jana Pawła II 22, entered into the Register of Entrepreneurs of the National Court Register kept by the District Court for the capital city of Warsaw in Warsaw, 12th Commercial Division of the National Court Register under KRS number 0000447244, NIP: 526-17-88-225, REGON: 012339953, share capital in the amount of PLN 8.375.024.00, paid up in full.
APSYS POLSKA S.A.
Al. Jana Pawła II 22
00-133 Warszawa
T: 48 22 701 92 00